Mobile Apps
Saskatoon Transit has real-time transit tracking through third party apps like Transit and Google Maps Transit Apps. Saskatoon Transit provides GPS information on bus locations and routes throughout Saskatoon. Real-time transit tracking shows you the location of your bus in real-time and shows how many minutes until the next bus arrives, which limits wait times at bus stops.  
Meet Transit, our recommended trip planning app!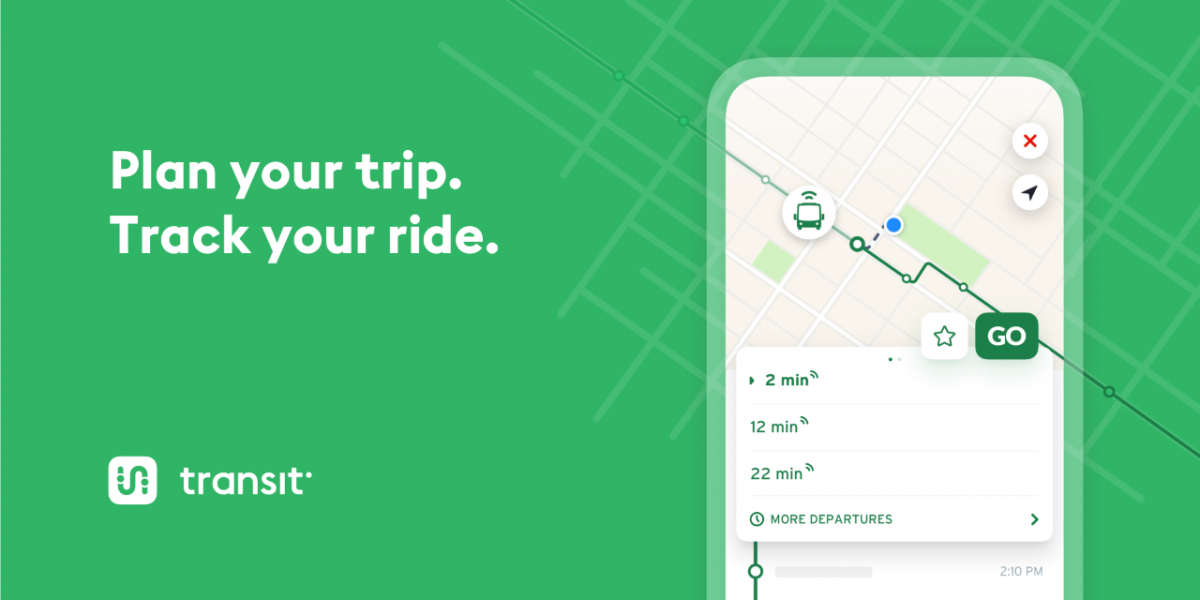 Plan your trip. Track your ride.
See nearby ETAs as soon as you open the app. 
Real-time vehicle locations on the map
Transit has real-time information for all local buses – as well as connecting services like ridehail.
Swipe right. Swipe left.
Get upcoming ETAs in both directions.
Find the fastest way
Combine bus and ridehail services – right from Transit's trip planner. 
Step-by-step guidance with GO
Tap GO to be reminded when to leave, when to transfer, and when to get off the bus. Subscribe to push notifications so you know when you're almost there and when you've arrived. 
Avoid the crowds
With GO crowdsourcing, you can share real-time crowding reports and boost the accuracy of real-time info for fellow riders.
Service alerts
Stop moved? Disrupted service? Find out before you leave. View service alerts in Transit, or subscribe to receive push notifications for your favourite routes
Travel smarter with Transit
Download Transit today from the app store.
For some key features, view the Transit 101 PDF Booklet. 
Interested in the Transit app? View the Transit 101 video.  
Both the Transit App and Google Transit: 
Provide walking directions to the nearest stop.
Allow you to find your destination based on landmarks or place names rather than an address.
Allow you to select a departure or arrival destination based on nearest intersection rather than address.
Google Transit allows you to use "street view" to see what your departure or arrival destination looks like.
By downloading the Transit or Google Maps App you are agreeing to the terms of use and conditions of those individual applications.