How to open the back door
There are 3 different ways to open the back doors of a bus depending on the type of bus you are on.
Low, angled handles (NewFlyer bus)
These are operator activated. The door is activated by the operator.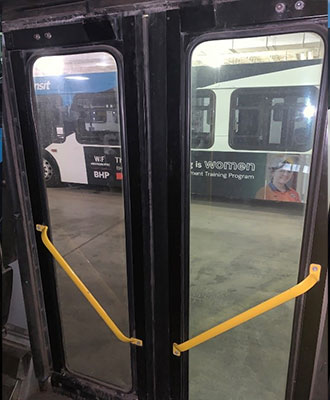 Long, vertical handles (NewFlyer bus)
These are touch activated. They have a timer to stay open, if no one is touching the handle, the door will close.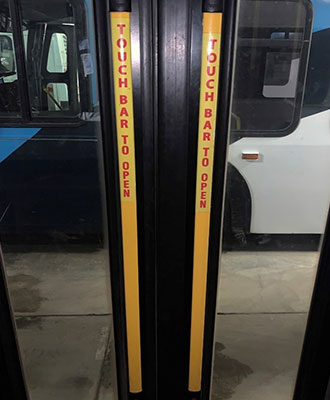 Short, angled handles (Nova bus)
These are motion activated. There is a motion sensor above the door and it's on a timer.
You can wave (close to the glass) to activate. It is a vertical beam that needs to be broken.
These doors will stay open as long as the beam is broken.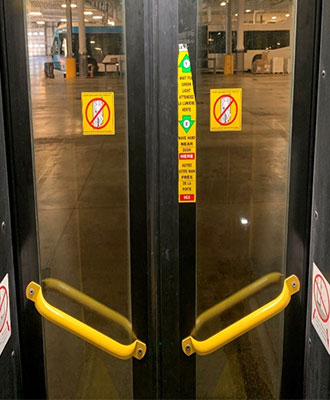 For more information, contact our Customer Services team by phone at 306-975-3100, email at transit.services@saskatoon.ca or visit them at 226 23rd Street.